Trump's polls are falling, hitting new lows:
Trump's approval rating drops to historic low in new poll
Trump's approval rating sinks to new low in NBC/'WSJ' poll
Trump's Approval Rating Drops to Lowest Level Yet in New NBC News/WSJ Poll
Trump's job approval rating of 38 percent is the lowest in modern times for a president at this stage of his presidency. The NBC/WSJ poll had George W. Bush at 88 percent, Barack Obama at 51 percent and Bill Clinton at 47 percent in the fall of their first year as president.
Reagan famously got off to a poor start in his first term, but recovered and won reelection: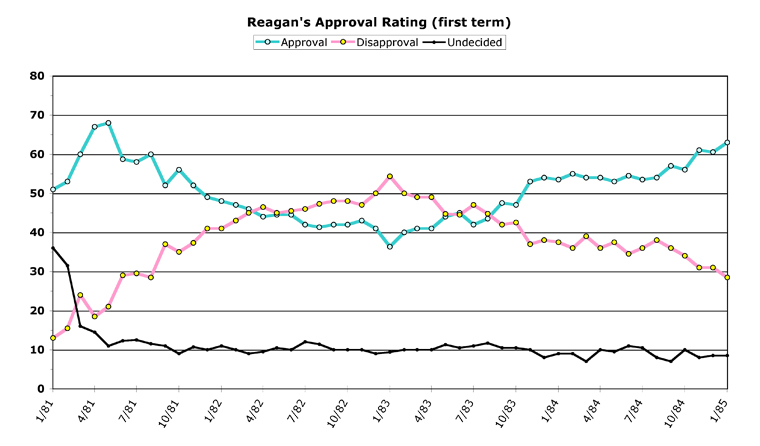 IMHO, given the exceptionally polarized nature of politics in America, I don't think Trump's approval rating will ever exceed 50%, but it's not a big deal. I'm not worried about this. Trump has plenty of time to recover, and unless the left can find a good candidate, the democrats will be doomed by low enthusiasm and poor turnout like we saw with Hillary.